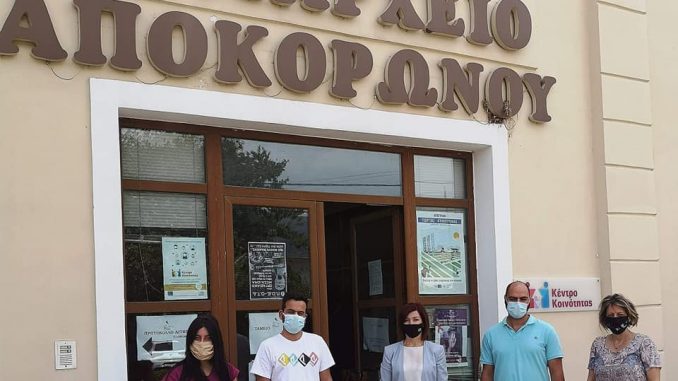 From the mobile unit of Special Education Professionals of the Hellenic Mediterranean University, for the needs of the project "Personalized psychosocial intervention and counseling for learning difficulties" implemented by the Mediterranean University under the scientific responsibility of Assistant Professor Crete and with the support of the Municipality of Apokoronas.
More specifically, the interdisciplinary team of HMU (consisting of special educators, psychologists, social workers, speech therapists and nurses), was hosted at the town hall in Vryses, Apokoronos in order to offer free support to families, through special programs prepared for each year. child in order to be able to manage their learning difficulty. It is worth mentioning that all the health protocols were observed to protect the participants and to prevent the spread of Covid-19, as the sessions were held by appointment.
We thank the Region of Crete, HMU and especially Ms. Papadakaki for the cooperation and we emphasize the need to continue the support, through a series of other actions to identified needs of the whole family.