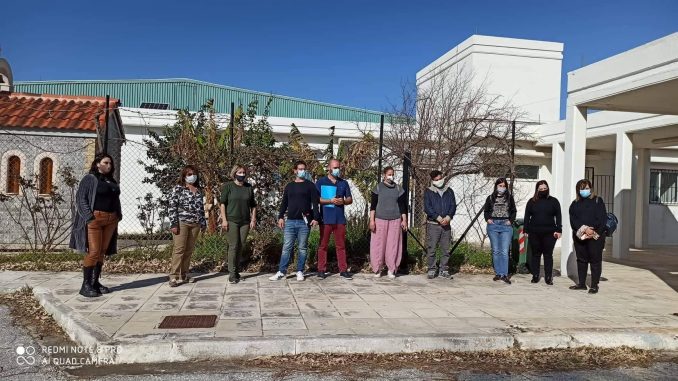 The Municipality of Platanias and the Platanias Community Center, in collaboration with the Hellenic Mediterranean University, held on Saturday 27 February at the premises of EPAL Tavronitis, a meeting to assess learning difficulties and parallel support in the family, to children attending the third grade up to the sixth grade of Primary School and have not been evaluated by another service in previous years.
Following an appointment planned through the Community Center by the interested parties themselves, the mobile unit of the Hellenic Mediterranean University, with psychologists, social workers, speech therapists, special educators and headed by Ms. Papadakaki, evaluated the social needs and and support for children with behavioral difficulties at home and at school, providing free assessment and child and family support sessions and improved communication.
The competent Deputy Mayor for Social Policy of the Municipality of Platanias, Ms. Maragoudaki Chrysanthi, thanks Ms. Papadakaki for the initiative and the interdisciplinary unit with all the specialized people and wishes their cooperation and support to continue, ending thanks to EPAL Tavronitis Mr. Daraki Ioannis.