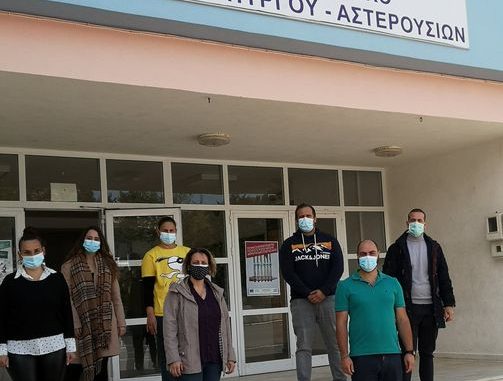 The mobile unit of HMU is in Asterousia again
The mobile unit of Special Education Professionals of the Hellenic Mediterranean University makes consecutive visits to the Asterousia Tower, to meet the needs of the children of the hinterland of Heraklion in assessment and support services for learning difficulties.
The interdisciplinary team of HMU was hosted again at the premises of the Primary School of Pyrgos, following the kind concession of the space by the School Management and with the support of the President of the community of Pyrgos Mr. Lentidakis Vassilis.
We thank the President of the Organization of Social Solidarity and Education of the Municipality of Archanes – Asterousia Mr. Tsagarakis Ioannis and the executives of the Municipality for the excellent cooperation.
The interdisciplinary team of HMU, consists of special educators, psychologists, speech therapists, social workers and nurses and was created with funding from the Public Investment Program of the Region of Crete to offer free support to families with children with learning disabilities.
The program continues to help families from geographically remote areas access cost-effective personalized support services. More information about the project is available at the link below.