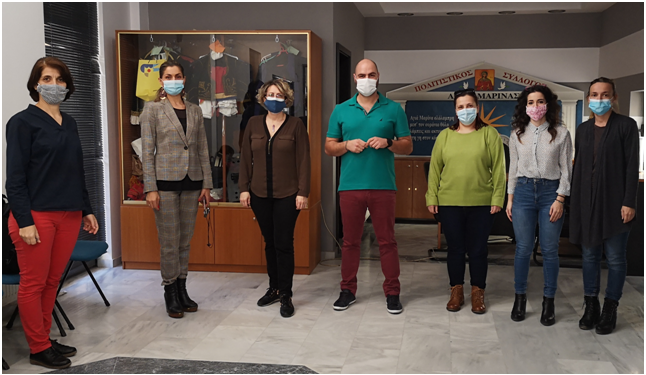 On Friday, February 12 and Saturday, February 13, sessions with children and parents were successfully held in the Municipality of Malevizi by the mobile unit of Special Education Professionals of the Hellenic Mediterranean University, for the needs of the project: "Personalized psychosocial intervention and counseling for students" , implemented by the Hellenic Mediterranean University under the scientific responsibility of Assistant Professor Maria Papadakaki, with funding from the Region of Crete and with the support of the Municipality of Malevizi.
More specifically, the interdisciplinary team of HMU, which consists of special educators, psychologists, speech therapists, social workers and nurses, was hosted at the Cultural Center of Agia Marina and held sessions with children and parents who came from all municipalities. appointments aimed at diagnosing learning disabilities and providing free personalized support to children and their parents.
With the valuable cooperation of Ms. Lyroni-Pangalos Chryssa, Deputy Mayor of Social Policy of the Municipality of Malevizi, Ms. Katsafaros Irini, Head of the Independent Department of Social Protection, Education and Culture and Ms. Katsapis Chrysoulas, social worker of the Municipality, ELMEPA will continue to support families free of charge in the coming months, through mixed support programs designed individually for each child in order to enable the management of learning difficulties within the family.
The program will continue with regular visits to all the Municipalities of Crete in order to enable children and families from geographically remote areas to have access to personalized support services at no cost. More information about the project is available on the website (https://lahers.hmu.gr/learning-disabilities/).