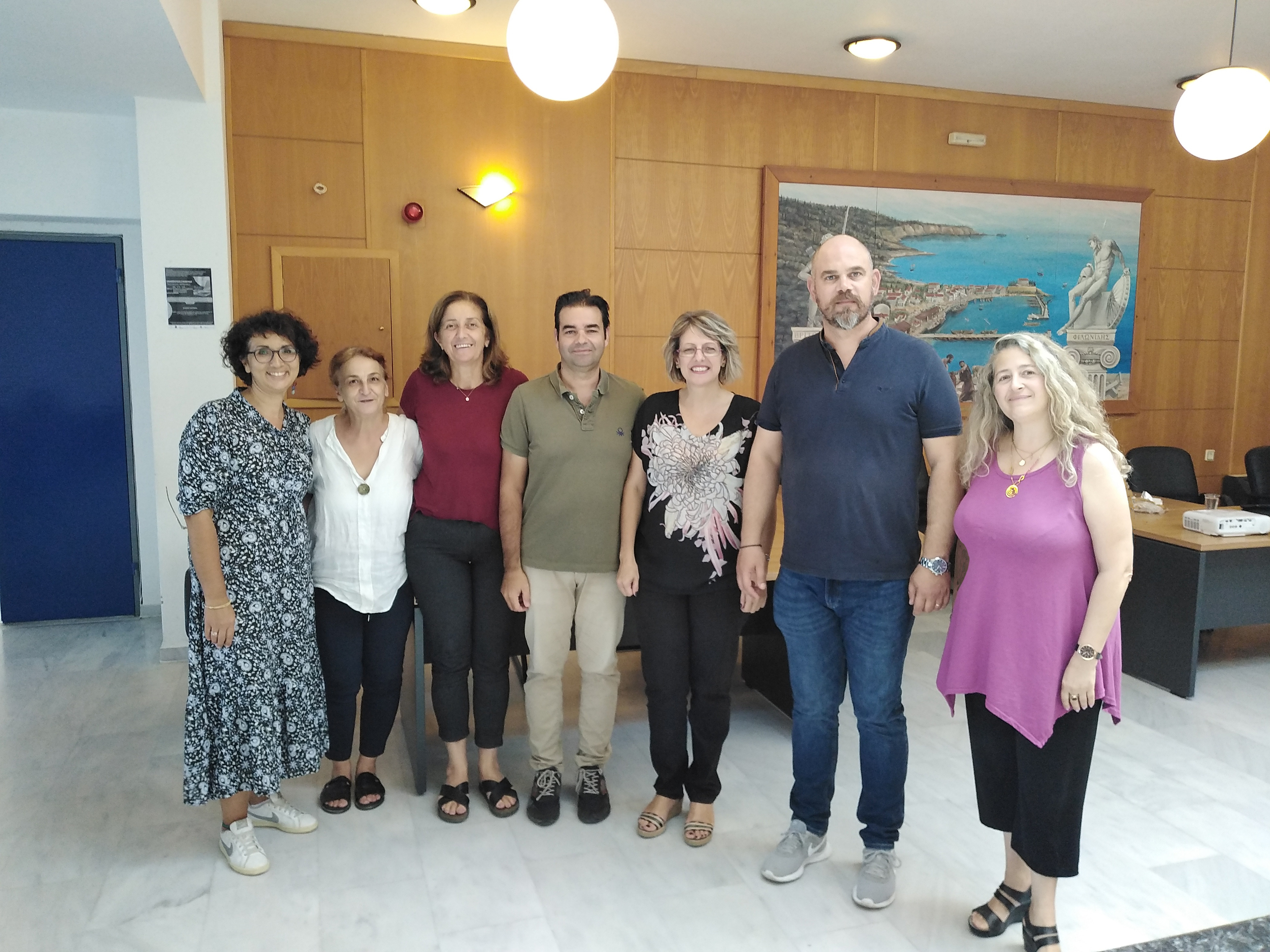 The innovative platform for job inquiry and career guidance (https://mentoring.sw.hmu.gr/), which was created by LaHeRS Lab on behalf of the Region of Crete, within the framework of the FAED program, was presented at the hall of the Municipal Council of the Municipality of Hersonissos on September 8, 2023.
It is a very easy and useful tool for finding a job and obtaining career guidance, which is aimed at companies looking for staff but also people who are either looking for work or want to change professional orientation, improve their working conditions, develop skills, have group counseling sessions, and career guidance. The platform is free of charge.
Dr Maria Papadakaki, who is the principal investigator of the project and Associate Professor at the Department of Social Work, HMU together with Mrs. Katerina Spyridaki, PhD candidate, presented the platform to the audience. Mr. Lambros Kambourakis, Deputy Regional Governor for Social Policy, referred to the connection of the platform with the Regional Planning of the Region of Crete, but also mentioned the significant benefits that users can derive from the platform, with emphasis on the fast and targeted finding of employees through automated systems, saving time from time-consuming efforts to search for work and personnel respectively.
Through artificial intelligence and special software, the platform has the ability to match the UNEMPLOYED with the EMPLOYER and the MENTOR in a targeted manner, and is a great opportunity for local businesses to absorb people who are actively looking for work and, accordingly, to have a fast and targeted placement of employees in businesses depending on qualifications.
The event was attended by employers, unemployed, entrepreneurs from the wider area of the Municipality of Hersonissos. Among others, the needs and suggestions of the professionals who staff the social structures of the Municipality were heard regarding the utilization of the platform and the connection with support services for vulnerable groups.